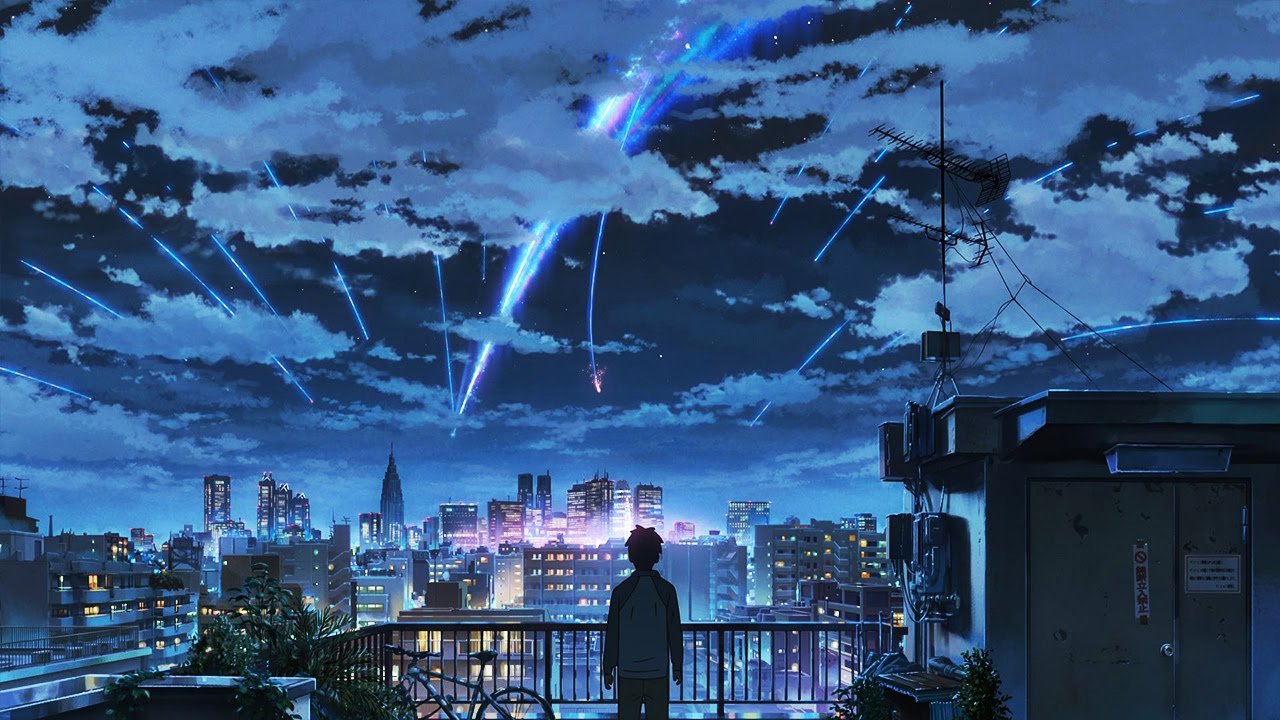 As Storm Ciara raged across the UK and the Netherlands this weekend, I found myself battling across Amsterdam to get to the cinema as everyone else seemed to be hiding inside.
For the first time since moving here, I had decided to shun my beloved bicycle for weather reasons when I realised I would struggle to keep the handlebars straight. Winds of up to 80 mph were reported (and felt); flights were cancelled or struggling to land; my dear friend was stuck on a train that had already been delayed a few hours. He wasn't going to make it to the cinema.
Getting to the screening on time – we had bought the tickets weeks ago – required leaving the house in the eye of the storm. It had rumbled all day, strong winds turning tree branches to whips and loose stones into stray bullets. Now the promised rain had arrived too, and there was no escape as the gusts drove it into you from every angle. There was a desolate, eerie feeling as I stepped out to locate my tram, phone signal down, darkness gathered, on the almost empty streets. I wondered why I was going out in this.
But the reason was this: a screening of the spectacular, magical film Your Name (2016), which has become the highest-grossing anime film ever in Japan. Written and directed by Makoto Shinkai, it is gorgeously hued in twilight blues and vivid, realistic scenery, with an exceptionally moving soundtrack that features songs by the Japanese rock band Radwimps.
The story starts as a kind of body-swap comedy, when two teenagers – one from the country, one from Tokyo – realise they are able to enter each other's bodies through dreams. The realisation unfolds slowly, and is marked by romantic crushes, embarrassment, and escapism, the typical tensions of being a frustrated adolescent. This first part of the film is very entertaining, but it is when the two set out to find each other in real life that Your Name really takes an exceptional turn.
The second half of the film is cosmically beautiful. I don't want to give away the plot entirely, but the lives of the two characters and those around them become entwined with the path of a comet which is passing through the skies – a once-in-a-lifetime event. Shinkai manages to infuse the film with a sense of the radiant, urgent importance of caring for each other; the gradual collapsing of time and space against this astrological backdrop is incredibly moving in a country that has good reason to mistrust objects that fall unexpectedly from the sky.
The animation is breathtaking, with impressive colours and lingering details, even on objects like smartphones that other filmmakers understandably minimise the presence of. The dialogue is often funny and sometimes poignant: 'Know that wherever you are in the world, I'll be searching for you.'
This is a film about young love and so there is, of course, a dose of cliché. But the actions of the characters manage to take on a kind of planetary significance, revealing stark themes of loss, memory, and human powerlessness in an era when climate instability and dramatic weather events are very real threats. People are starting to think about how our species might be remembered in the far future, and Japan as a site of conflict and remembrance (and forgetting) provides a powerful setting for the deep emotional searching that must accompany such thinking.
I haven't seen that many anime films, mostly Studio Ghibli, but I am always amazed by the creativity of these films. The imaginations of their creators must be exceptional to bring such stories to life, and I always leave feeling moved by their stunning aesthetic power. I always imagine how I would have been influenced had I watched them as a child: much as I like some Disney films, they tend to follow predictable plots, while the anime films I've seen always surprise me and feel mystical somehow – which I suppose they are, originating from a culture that is totally unfamiliar to me.
I'm not someone feels inexplicably drawn to Japan, although I know several people over whom it has cast an enchanting spell that has them going back again and again. But it is the scenery in films like this – despite being animated – that induces an ache in me to see this country. The traditional rural areas are especially beautiful, the crater lake depicted with an otherworldly scale. People have even pieced together the real-life areas that Shinkai took inspiration from.
I left the cinema dazed and emotional. Storm Ciara was still blowing a gale, but the rain had thankfully stopped. As I made my way back across the city towards my warm home, taking in the trashed, deserted streets, wind howling at my back, I knew I had just witnessed something exceptional.